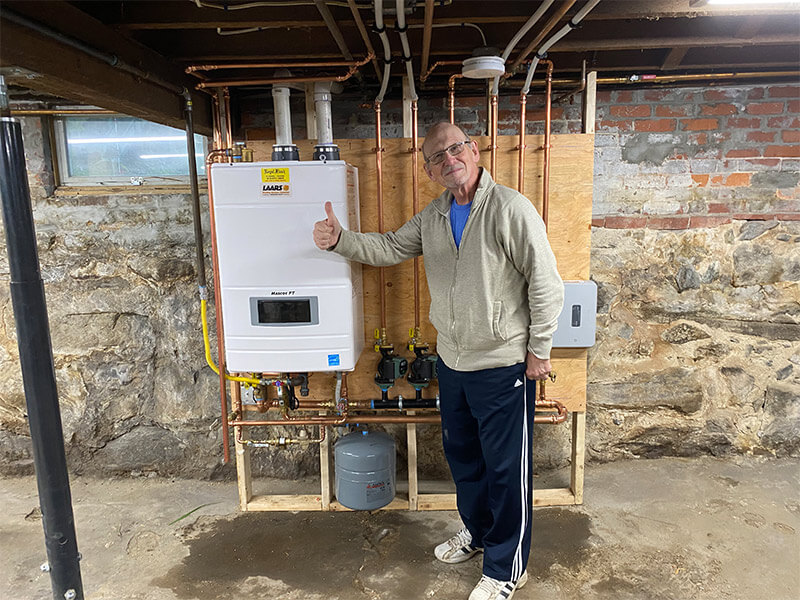 Providing Plumbing Services to Clients Near West Townsend, MA
If you need plumbing services near West Townsend, MA, then consider reaching out to Royal Flush Plumbing & Heating. Whether your plumbing needs are simple or complex, you can rely on us to get the job done right. Our plumbers are experienced and skilled, and they'll work quickly and efficiently so that you don't have to worry about any unexpected delays.
Let Us Help with All Your Plumbing Needs
We're here to help with all of your plumbing services, from leak repair to toilet repair. We also specialize in gas piping installation and replacement, water heater repair and replacement, sump pump installation, dishwasher repair, and much more.
If you need a complete bathroom or kitchen upgrade or an entire home remodel? We've got you covered there too! Our experts are ready to make sure your home is safe and comfortable for you.
We also offer water filtration systems as well as softener systems and reverse osmosis systems that remove heavy metals like lead and arsenic from your water supply—so you can feel good about drinking that glass of water every morning!
Talk to Us
No matter what your plumbing issue is, we're here to help. With over 40 years of experience, we've got the skills to handle any job.
We have a relationship with our clients that spans decades, and we're proud to say that most of our clients come back to us time and time again. We take great pride in the quality of our work, and it shows in the long-lasting relationships we've built. If you've been searching for plumbing services near West Townsend, MA, then give us a call. Get your free estimate today.
Job Gallery